[für Deutsches text bitte hier klicken]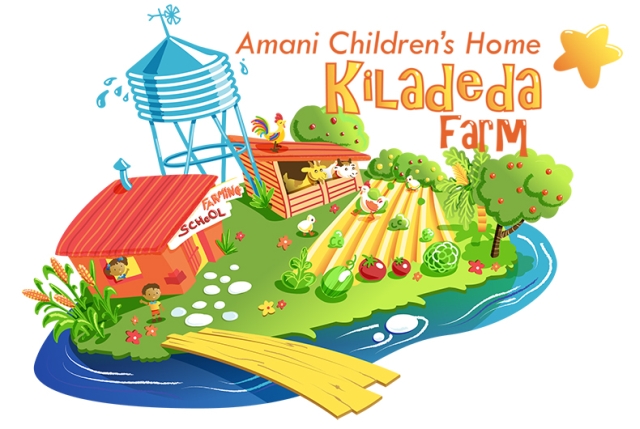 Hey! Thanks for stopping by and helping the kids in Moshi build their farm!
For more in depth information about the farm click on the "Info" link above, but here is the skinny: There is a plot of land about two acres big in the vicinity of the Amani Children's Home in Moshi, Tanzania. So far it has been completely planted with maize and could be harvested once a year. We want to help the kids build it into a real little farm, adding variety of plants and animals so that they can achieve two very important goals. One, to use the produces of their own land to enrich the daily meals in the home. And two, which is extremely important, to use the farm as a vocational center, so that the children can learn about proper farming and use that knowledge in the future.
Due to amazing fundraising efforts by Sarasota, Florida group of Amani supporters who kick-started this project there has been a whole lot done already. The plot has been fenced, the stones removed and the land separated into terraces. The irrigation has been provided from the nearby Kiladeda river (hence the farm name). The building of the school and adjoining structures has started. Still, lot of the work remains and we want to provide the necessary funds for this important project. With your help we can do it.
You know the games where you can build the farm online and watch it grow. Well, this is just like that, only a million times better because you will actually build a real farm and make a huge difference in someone's life. Play Kiladeda, grow some spinach or a mango tree, buy a chicken, build a water tank or hire a teacher for one week. And then watch it grow and change needy children's lives. Thank you.